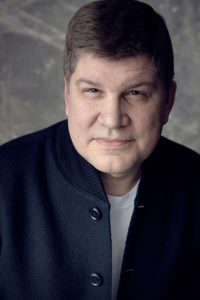 Dr. Frederick Giarrusso is a leader in developing exciting new businesses and new markets. He is an active investor and advisor to high-growth companies.
Over the past 20 years, Frederick's history of launching market-changing companies has spanned software, aerospace, consumer products, energy, and financial services.
As founder and Chief Executive Officer at Finance Technology Leverage, Frederick focuses on providing financing to innovative projects in aerospace, energy, and industrial technology.
Frederick was previously a Managing Director at Llenroc Capital, an investment management firm focusing on publicly traded companies of all sizes and industries.
Prior to that, Frederick was Managing Partner at Decision Strategies, an international strategy consulting firm serving global clients in energy and life sciences. There he focused on helping clients meet critical challenges that were vital to the success of their businesses.
As founder and CEO of Data Digest Corporation, he helped pioneer the development of predictive analytics, a form of machine learning which has since become the industry standard, and one of the most significant software technology advances of the past decade.
In 1996, Frederick co-founded Rotary Rocket Company, which revolutionized the aerospace industry—effectively creating the private space industry as we know it today, and resulting in some of the most exciting new developments since the moon landing in 1969.
In the early 1990s, Frederick revamped and taught Stanford University's award-winning program in entrepreneurship in high-technology. While at Stanford, Frederick also designed and led the largest, most comprehensive analysis of US taxation ever performed. He was invited to testify to the US Congress on the results of this analysis.
Frederick's work has been featured in The Wall Street Journal, Forbes, Fortune, Time, CNN, Fox News, NBC Nightly News, New Scientist, and countless newspaper articles, movies, television documentaries, and books.
Frederick is on several corporate boards, and was a national trustee of the Boys & Girls Clubs of America, serving approximately 4.5 million children daily, at 4,300 locations around the world.
Frederick holds a Ph.D. in management science and engineering from Stanford University. He studied electrical engineering at Washington University and computer science and mathematics at Princeton University.