Whenever I start a new business, one of the first things I need to do is get a corporate logo; most people don't think a business is real until it has a logo. It's a pain in the neck, and pretty expensive–both in time and money.
First, I have to find a graphic artist. Â I had a great one about 15 years ago, but she stopped doing this sort of work. Since then it's been hit-or-miss. So just finding a qualified artist who is available for a one-off project can take weeks.
Then you tell the artist what you're looking for. What type of business is it? What feelings do you want to evoke? (Investment firm = stability; web firm = whimsy; web-based investment firm = ???)Â Who is the target audience? What colors do you prefer? What do the competitors look like? All of these and more play into the design of a good company logo.
Then you wait and hope that you've chosen a good designer, because in a week or two they will come back with 3-5 designs for you to look at. You can choose one (sometimes two) for a second pass and even (occasionally) a third pass. Total price: typically about $1,000. You learn a lot from the iterations, but doing more of them can get very expensive. Â I've known companies to pay upward of $100,000 for a logo; but that's obviously inappropriate for a startup.
Hope you like the result, because you've paid for it either way!
99Designs
So I was intrigued when I read about 99designs.com, a web site that allows you to run design contests for things like logos.
Here's how it works:
You fill out a standard form describing what you are looking for (design, emotions, file formats, etc), and perhaps upload some samples of logos you like, to give the designers a starting point. Then you tell 99Designs how much you are willing to pay for the logo. Â You can name any amount, but for a logo the lowest price is about $300, and the high end is around $800. This is the "prize" that will be awarded to the winner of the contest–although 99Designs keeps a percentage for hosting the contest. You can also say how long you want the contest to run–typically a week from start to finish.
Your design document is then posted, along with the amount of the prize, for designers to see. Pretty soon designers start submitting logo ideas. You can give them feedback, and message back and forth with them. This allows them to change their designs to better meet you needs. By the end of the week, you have several good designs to choose from. You pick a winner, they transfer the files and sign the legal releases for you to use their art, and they are awarded the prize money. Very efficient.
Here's what I love: The designers come from all over the world. You can do as many iterations as they will do (which is many), and you get a lot of great designers interpreting your needs, so you get a wider variety of appropriate and beautiful designs.
It's also very inexpensive. I ran a contest for about $500 and ended up with hundreds of entries. Many of them were iterations, but there were still many dozens of underlying designs. Â You could never get that sort of response for that price with a traditional approach. And if you don't see a design you love, you simply don't award the prize and you get a full refund. So you only pay for results.
Our Experience
When we ran our first logo contest, I received a call from Victoria at 99Designs about 3 days into the contest. She was just checking to see if everything was okay.
I asked a few basic questions, and she was very friendly and helpful. I didn't think I'd need to speak with them again, but I was very impressed that they'd reached out to me as a new customer.
As it happens, I did need to speak with Victoria again. When the contest was completed, we picked a winner. Unfortunately, it turned out that the designer had missed a critical line in our design specification. We required the design to be in a particular file format, and he could not deliver that format. That made the design useless to us.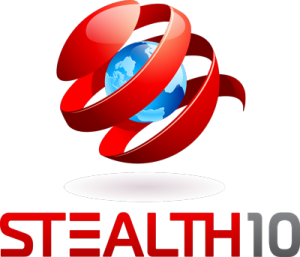 I called 99Designs to alert them to the issue. They put the award on hold to give the designer a few days. But ultimately, when the designer was still unable to produce the files, 99Designs cancelled the prize award and reopened the contest. Victoria then personally invited several of the top designers to submit entries in our contest. The result was a great logo, which we absolutely love.
Throughout the process, I was blown away by the support 99Designs gave us. They really were amazing. What looked at first like it could be a disaster turned out brilliantly. A lot of companies could learn from the quality of 99Design's customer support. They really set the bar very high.
Bottom Line
This approach may not be perfect for everyone. But for a start up with limited resources, that wants a result in a week or two rather than next year, 99Designs offers the perfect combination of quality, support, efficiency, and price.
Give them a try.