Years ago, my wife and I identified two areas where we wanted to make a philanthropic difference:
Helping young people have the personal and educational opportunities necessary to thrive as human beings.
Helping humanity explore the limits of scientific knowledge, creativity, and capability.  We firmly believe the continued advancement of knowledge will ultimately help everyone.
Here are some of the organizations that we support.  We encourage you to check them out:
Boys & Girls Clubs of America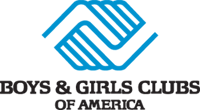 BGCA helps over 4 million kids every day.  Through recreational facilities, tutoring, volunteer work, and more, BGCA mentors young people to become thriving members of society.
For those who are familiar with the Boys and Girls Clubs, you may not realize just how many people are helped, and how deeply that impact goes.  In a recent Harris survey of Club alumni:
85% said the Club "taught me right from wrong" and
57% said the Club "saved my life."
For those who have yet to become acquainted with BGCA, I encourage you to go visit a local club.  With more than 4,000 clubs in the US, there's sure to be one near you.  I know you will be impressed with the work they do—often with astonishingly small resources.
KIPP: Knowledge is Power Program
From the
KIPP article in Wikipedia
:
KIPP is a nationwide network of free, open-enrollment college-preparatory schools in under-resourced communities throughout the United States. KIPP schools are usually established under state charter school laws and KIPP is America's largest school operator.
KIPP was established in 1994 with its first school in Houston, Texas. In 2000, Don Fisher (founder of Gap, Inc.) established the KIPP Foundation to take KIPP national.
KIPP Schools all share a set of operating principles, called the Five Pillars:
High Expectations: Creating a culture of achievement and support, with rewards and consequences.
Choice & Commitment: Nobody is forced to attend a KIPP school.  Students, parents, and teachers all choose KIPP, and are expected to uphold the associated commitments.
More Time: The belief that "There are no shortcuts" leads to an extended school day, as well as weekend and summer classes.
Power to Lead: Individual school principals are given a great deal of autonomy, and full control to hire, change, or fire their staff.
Focus on Results: KIPP schools have a strong focus on measurable results, on standardized tests, as well as other objective measures.
KIPP's results have been spectacular relative to the public schools, and were featured prominently in the documentary Waiting for Superman.